Welcome to YA Scavenger Hunt! This bi-annual event was first organized by author Colleen Houck as a way to give readers a chance to gain access to exclusive bonus material from their favorite authors…and a chance to win some awesome prizes! At this hunt, you not only get access to exclusive content from each author, you also get a clue for the hunt. Add up the clues, and you can enter for our prize–one lucky winner will receive one signed book from each author on the hunt in my team! But play fast: this contest (and all the exclusive bonus material) will only be online for 72 hours!
Go to the YA Scavenger Hunt page to find out all about the hunt. There are SIX contests going on simultaneously, and you can enter one or all! I am a part of the RED TEAM. 
ABOUT Z:
I'm Zoraida Córdova, author of The Vicious Deep trilogy (YA), and the On the Verge romance series (NA). I love magical creatures and bacon. Not in the same sandwich though.
SCAVENGER HUNT PUZZLE: 
Directions:
Below, you'll notice that I've listed my favorite number. Collect the favorite numbers of all the authors on the blue team, and then add them up (don't worry, you can use a calculator!).
Entry Form:
Once you've added up all the numbers, make sure you fill out the form here to officially qualify for the grand prize. Only entries that have the correct number will qualify.
Rules:
Open internationally, anyone below the age of 18 should have a parent or guardian's permission to enter. To be eligible for the grand prize, you must submit the completed entry form by April 5th at noon Pacific Time. Entries sent without the correct number or without contact information will not be considered
And now for all the good stuff! 
Today I'm hosting COLE GIBSEN.
At seventeen Cole found herself homeless with only a beat-up Volkswagen Jetta and a bag of Goodwill clothing to her name. The only things that got her through the nights she spent parked in truck stops and cornfields were the stacks of books she checked out from the library along with her trusty flashlight. Because of the reprieve these books gave her from her troubles, Cole vowed to become a writer so she could provide the same escape to readers who needed a break the reality of their own lives. Visit her at www.colegibsen.com
About the book: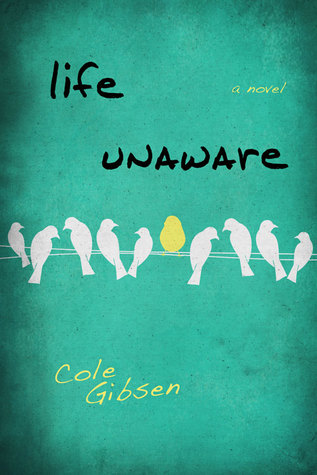 Regan Flay has been talking about you.
Regan Flay is on the cusp of achieving her control-freak mother's "plan" for high school success?cheerleading, student council, the Honor Society–until her life gets turned horribly, horribly upside down. Every bitchy text. Every bitchy email. Every lie, manipulation, and insult she's ever said have been printed out and taped to all the lockers in school.
Now Regan has gone from popular princess to total pariah.
The only person who even speaks to her is her former best friend's hot but socially miscreant brother, Nolan Letner. Nolan thinks he knows what Regan's going through, but what nobody knows is that Regan isn't really Little Miss Perfect. In fact, she's barely holding it together under her mom's pressure. But the consequences of Regan's fall from grace are only just beginning. Once the chain reaction starts, no one will remain untouched…
Especially Regan Flay.
LIFE UNAWARE releases April 28th. Pre-order your copy today!
Cole's Exclusive Content! 
Don't you love her face? I do <3
And don't forget to enter the contest for a chance to win a ton of signed books by me, Cole, and more! To enter, you need to know that my favorite number is
333 
Now you know! Add up all the favorite numbers of the authors on the RED team and you'll have all the secret code to enter for the grand prize!
To keep going on your quest for the hunt, you need to check out the next author. But before you go! I'm holding my own contest. I will be giving TWO swag packs.**** For an exclusive bonus content from me, read the RED TEAM posts!
Enter the Rafflecopter below for a chance to win!
a Rafflecopter giveaway
CONTINUE THE HUNT Thank you for stopping by! To keep going on your quest for the hunt, you need to check out the next author! Vicki L. Weavil 
Thanks for stopping by!!
P.S. You can share the hunt with this–> Tweet #YASH